Simplify and
streamline ESG assessments
As the demands on private market firms increase, and ESG frameworks, regulations and standards grow day by day, we recognise the need to simplify and streamline ESG assessments to help our clients focus on what's really important – driving change and creating value.
For Investors
Assess Fund Manager ESG governance and identify material ESG themes within each fund.
For Managers
Self-assess ESG governance and trigger an ESG deep dive on each portfolio company or asset.
For Companies
Identify relevant ESG themes, compile ESG metrics, compare performance set targets and drive progress.
EU Taxonomy module
Calculate an alignment percentage at company and fund level, indicating the proportion of revenue that is derived from Taxonomy-aligned activities, which is a key disclosure requirement for SFDR Article 8/9 products.
SFDR module
Comply with Sustainable Finance Disclosure Regulation (SFDR) requirements utilising our digital solution that collects relevant data and produces required disclosures.
Carbon Footprint module
Based on the Greenhouse Gas Protocol, calculate Scope 1, 2 and 3 carbon footprint, identify improvement opportunities and take a look at our partners who can help dive progress on the road to carbon neutrality.
Are you looking for an ESG solution which helps you narrow in on what's important, make better investment decisions, comply with ESG regulation and drive real change?
ESG Advantage is an award winning platform allowing investors, fund managers and portfolio companies to conduct efficient best-in-class ESG assessments, based on the proven and award winning methodology of MJ Hudson's ESG & Sustainability team.
Our approach
Our approach solves key ESG questions for different players in the investor space.
For Investors
Can I do more to consider ESG in my investment decisions?
Are my fund managers managing ESG well?
Am I happy with the ESG profile of the underlying assets?
We help investors assess their own approach to ESG integration, as well as their fund managers helping to identify opportunities to further embed ESG into investment decisions. We also understand the need for increased transparency into underlying portfolios, which is why we also help fund managers assess and report on ESG themes relevant to each asset within their portfolio. Investors can view consolidated information on their fund managers and funds in single dashboard.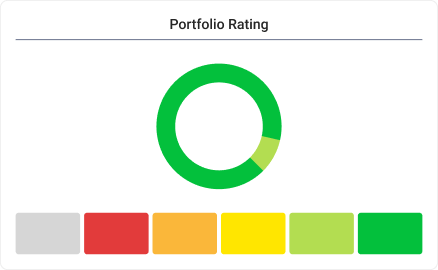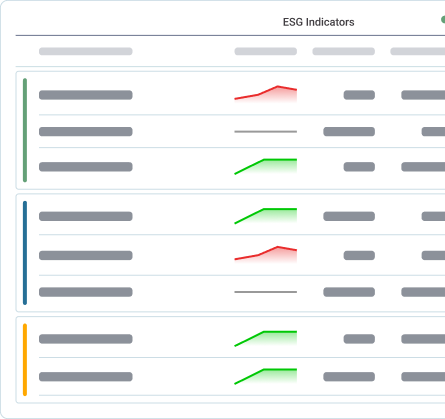 For Managers
How can we increase the value of our portfolio?

Do investors understand our approach to ESG?

What is the ESG profile of each asset before I invest?
We understand that most fund managers view ESG as an opportunity for growth, but increasing investor demand and regulatory requirements can make it difficult to know where to start. We help managers assess how well they have integrated ESG into funding decisions and comply with regulations such as SFDR. ESG Advantage allows managers to screen potential investments for ESG considerations, and also conduct an in-depth review of assets and companies within their portfolios, focusing on the most material themes.
For Companies
Does ESG present value creation opportunities?
Are there ESG risks that we need to manage?
How can I create a business fit for the future?
We know that every asset is different and a 'one size fits all' approach to ESG assessment can be time consuming and challenging for management to narrow down on the most important issues. MJ Hudson have been helping companies and Asset operators across different industries navigate ESG developments for 15 years. We share this insight with clients in an industry outlook, and help them identify those themes which are most relevant to them – with specific frameworks for companies, real-estate and infrastructure assets. Clients are able to compare their performance to benchmarks, set ESG targets and track improvement initiatives. As needed our Advisors can help management teams put an action plan together to drive progress.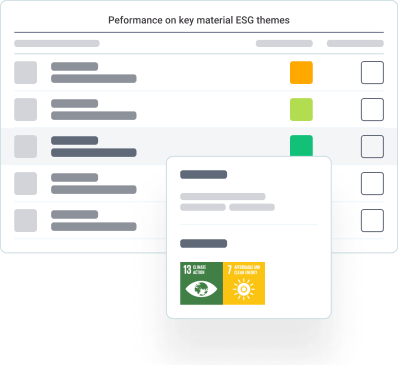 Our views on ESG & Sustainability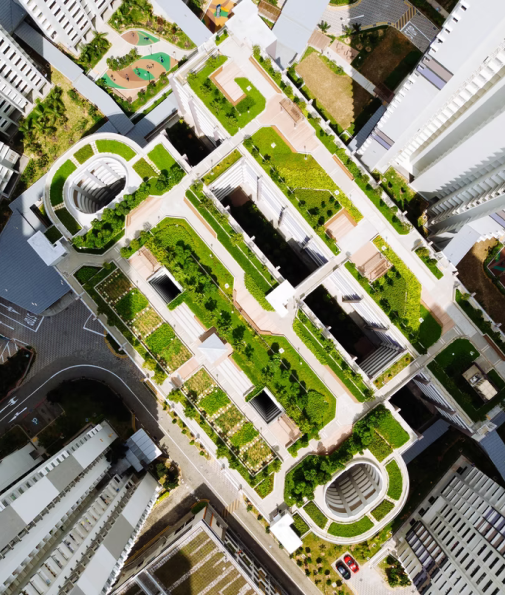 Our current economic system has brought unprecedented levels of welfare and prosperity. Yet it is clear to all of us that the ways we produce, consume and finance will have to change.
At MJ Hudson, we believe that investors and managers play an important role in this transition. First, to better understand the impacts of their investments on climate change, ecosystems and society. Second, to challenge their investments to reduce these impacts, but also to capture the opportunities that the transition provides. We support investors and managers in this role and we enable them to act upon regulatory and stakeholder requirements.
Streamline assessments
Benefit from our pre-built workflow to streamline the collection of data across multiple fund managers, funds and assets
Simple frameworks
Chose one of our industry leading ESG assessment frameworks, or develop your own
Leverage our expertise
Benefit from our pre-built workflow to streamline the collection of data across multiple fund managers, funds and assets
Visualise performance
Aggregate data, generate insight and share output easily with stakeholders
Track progress
Compare performance against relevant benchmarks, set goals, define projects and monitor improvements over time
Verify data
Ask our Analysts to verify data from fund managers and assets, to mitigate greenwashing
​Our team of ESG experts can help you be on the right side of tomorrow.